Industrial Marking & Packaging Sdn Bhd
39, Jalan Cenderai,
Taman Perindustrian Kota Puteri
, 81750 Masai,
Johor, Malaysia.

+603-51922468
+603-51923468
+607-3866696

+603-51921369
+607-3866616
Liquid Gaskets
Products for Construction and Maintenance --- Liquid Gaskets ---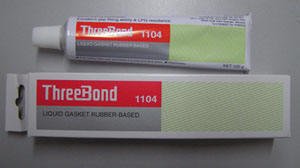 Liquid Gaskets is developed based on totally different concept and leakage prevention theories from the solid sheet gasket. By coating parts with the liquid gaskets and assembling them, leakage from bonded surfaces can be prevented. This industrial material is critical in enhancing their life span and drastically lowering cost.